Key Information
South Forest Hill, is one of Toronto's most cherished and sought-after neighbourhoods. Celebrate the beauty of stepping outside and discovering tree-lined streets, distinguished estate homes, an appealing mix of specialty shops and boutiques, and the convenience of living just steps from the subway and streetcar. It's the prestige of world-class education around the corner and a rare opportunity to call Forest Hill home.
The Value Of Condominium Living In The Heart Of South Forest Hill
Starting from the foot of Montclair Avenue and extending along Spadina Road, Forest Hill Village is a beloved community hub featuring an array of unique stores, boutiques, cafes and everyday conveniences. More than an enviable address, it's the value of being immersed in an elite neighbourhood, perfectly integrated into the city at large.
A complete luxury amenity offering is available to you at Forest Hill Private Residences. Move freely from the refreshing pool to the relaxing wet or dry saunas. Beyond these walls, your private sanctuary awaits a tranquil landscape with a relaxing lounge and table seating and a shallow water feature that glistens in the sunlight.
The Forest Hill Village
South Forest Hill Residences will consist of two towers of 21 and 23 storeys high with a total of 634 mixed condo units. The two towers will be connected by a five-storey base. Units will be a mix of 61 studio, 378 one-bedroom, 129 two-bedroom and 66 three-bedroom layouts. The estimated completion date for South Forest Hill Residences is set for 2025.
South Forest Hill Residences will have a three-level underground parking garage which will contain 190 resident spaces and 15 visitor spaces. The garage will also house 635 bicycle parking spaces.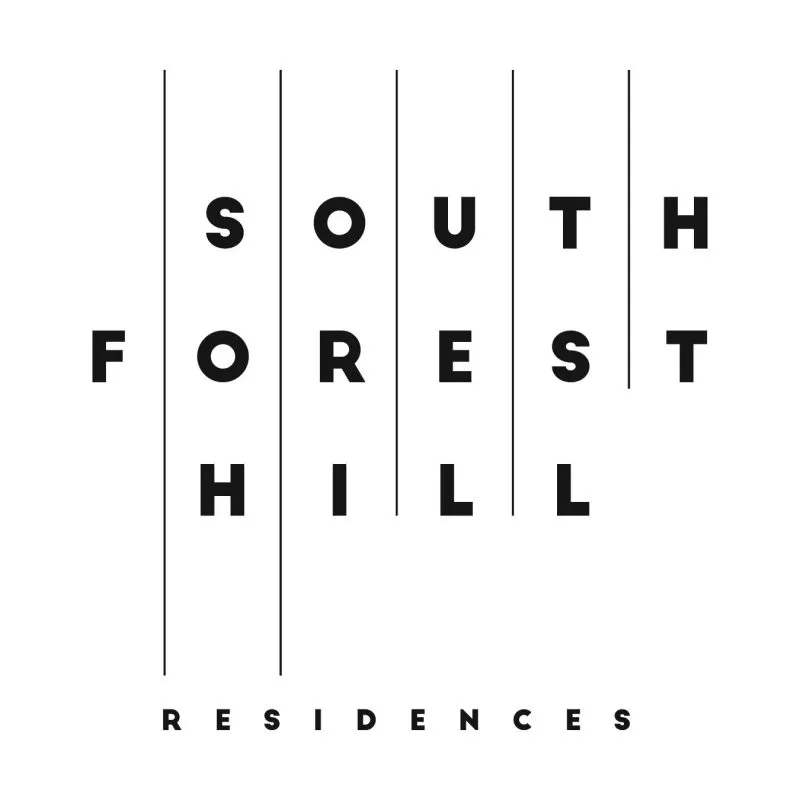 Sign up for Platinum Access with team The Realty Bulls!
Ready to submit a worksheet and secure a unit?
Connect with us and submit the worksheet details here !
Click for the Worksheet